Singer Songwriter


Click YouTube to listen to songs by Kevan Koya


Kevan Koya
| | |
| --- | --- |
| | |
THE BLACK WISH HOUNDS I'm sure I got the idea for this song with having to walk up and down Mouse Lane to get to Pete's Varkala's recording studio, which is situated in Steyning (a village that is nestled on the Sussex Downs) and especially during the winter months when leaving Pete's studio late afternoons, walking down the lane in pitch darkness with trees arching overhead, your imagination can easily work overtime and using only my key ring torch to guide the way, I imagined what it would be like to come face to face with a ''Black Wish Hound'' (A Black Shuck) seeing it's bright red glowing eyes. It would be a terrifying experience. With high embankments on either side of Mouse lane, there would be nowhere to run! It's also been written in traditional folk legend, that these Hounds travel along lay-lines and can appear anywhere, often during electrical storms, but there have been many accounts of frequent sightings on public highways, country lanes very similar to Mouse lane and corps-ways (small pathways that usually lead to a church or graveyard). For this album I have taken the idea of the Black Shuck and made them to be Hounds of good, guiding lost spirits on from one world to another. I'm also a big fan of dogs, so this is sort of my tribute to those amazing animals. Running with The Black Wish Hound over snowy Downs. This EP is dedicated to the memory of Michael Casswell. These songs were recorded on the 4th March 2016 and was sadly my last recording project with Michael, who tragically died on the 30th September 2016.


| | |
| --- | --- |
| Sarah Sutherland-Rowe © | Sarah Sutherland-Rowe© |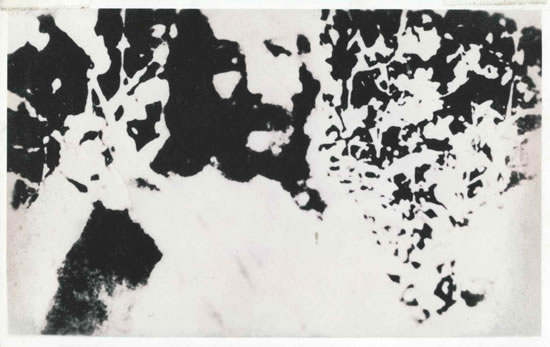 Image of Jesus Christ in the snow © copyright original photographer
My Dad, Rev Edwin Wilkinson was the vicar of a number of parishes in Sussex, from 1966 to about 1990 (Rye Harbour, Camber Sands and Westfield to name but a few). Many years ago, he was given an astonishing photo when he was in the parish of Westfield which shows an image, which is believed to be of Jesus Christ. The person that handed my Dad this photograph knew the photographer (whose name unfortunately is not known). This photograph was taken during Easter time, when there happened to be a heavy snowfall, which for that time of year is somewhat unusual. The photographer just wanted to capture the beauty of their snow blanketed garden and flower beds. There were no other persons present in the garden at the time the photo was taken, just the photographer. Prints were taken and the image of Christ was very visible in one of the photos, showing what looks like Jesus Christ with his right hand held up in a blessing, and for whatever reason I think this image was meant for the photographer or someone he or she knew. What is incredible about this black and white image is how clear it is, with the image being formed from the black and white shapes of garden and snow, making such a defined and unmistakeable image. It really is an astonishing photo which I hope will be seen and enjoyed by others.